Halloween doesn't have to be scary. It can sweet and cute like our Easy Paper Witch Craft. I love her rosy cheeks, jeweled wart on the end of her nose and glittery black hat.
And this craft is all about using and being creative with the materials you have available at home. Perhaps you have some leftover wrapping/packing paper? buttons, yarn or random sequins that could benefit from some love.
Our witch is a mixed media project consisting of yarn, newspaper, stock card, patterned paper and glitter, and is perfectly open-ended enough for your children to create their own spin. If you don't have yarn or fancy paper, perhaps the hair could be replaced with your Arty Crafty Kids handprint. The newspaper could be painted with watercolours or not, and maybe your kids would like to plat the hair of their witch?
With so many options, I wonder what direction your kids will take…
Easy Paper Witch Craft: Materials and Tutorial
This post may contain affiliate links to recommended products.
This means that for every purchase, Arty Crafty Kids receives a few pennies to help keep the site going!
Thank you for your support!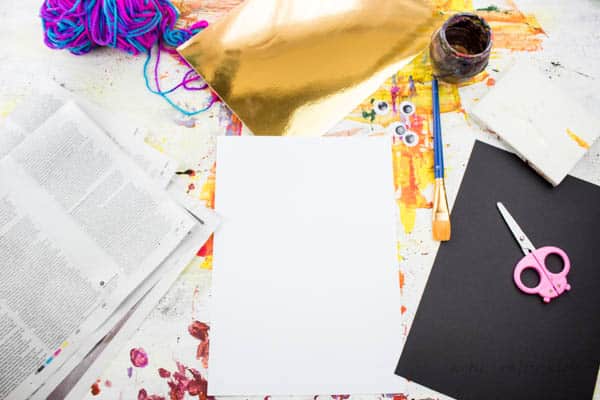 Step 1: Gather your materials.
Step 2: Cut out a 'head' shape from the newspaper, glue it onto the white stock card and paint with watercolours.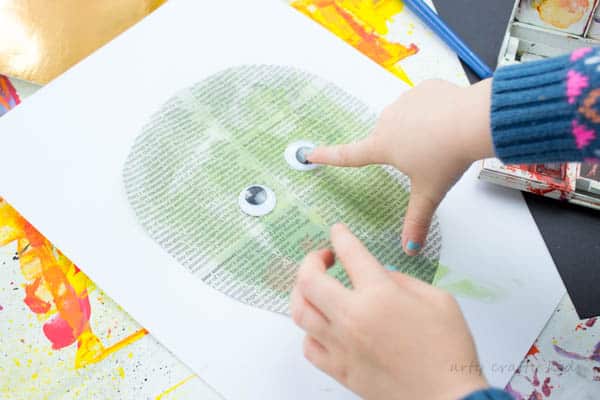 Step 3: Add a pair of googly eyes.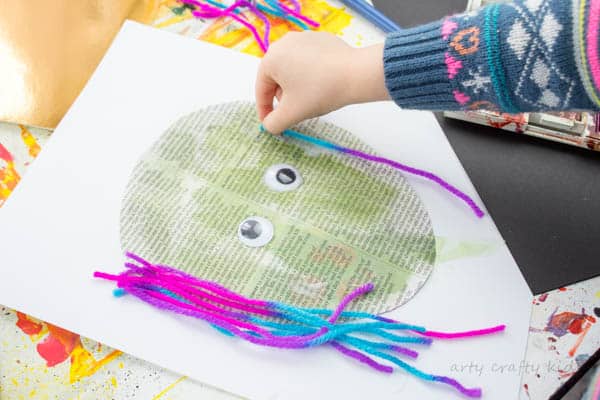 Step 4: Add the witches hair. This could take the form of multiple different materials including yarn, paper with accordion folds, a set of handprints or anything else your Arty Crafty Kids could come up with!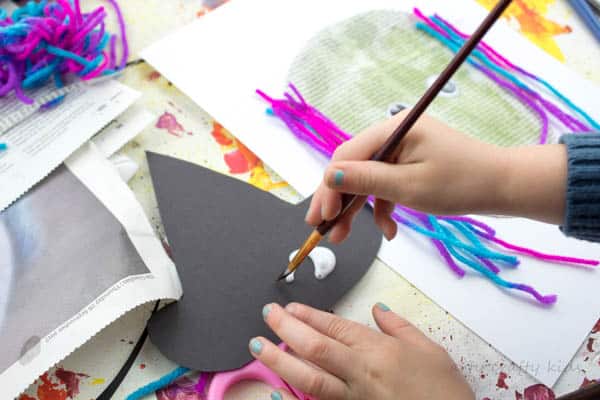 Step 5: Cut out a witches hat from black stock card.
Step 6: Glue the witches hat onto the head of the witch, covering the hair line.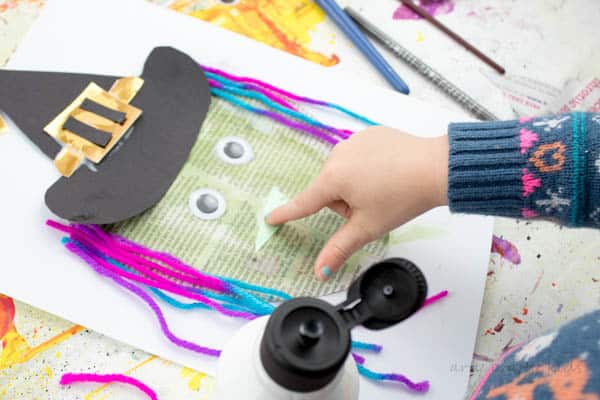 Step 7: Add a nose using coloured paper or stock card.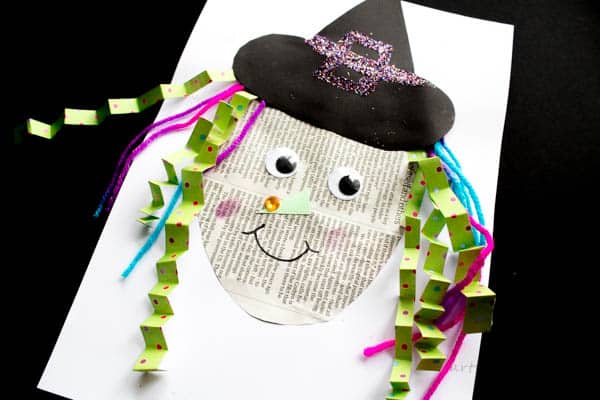 Step 8: Add some finishing touches. This may includ a wart on the end of the witch's nose or/and a glittery buckle on the hat.
The Easy Paper Witch Craft is now Finished!
I hope your Arty Crafty Kids have enjoyed our Easy Paper Witch Craft!
For more Halloween inspiration, take a look at these super cool crafts:
Pin for Later!