We've only recently discovered Water Beads and oh my goodness, the fun my kids had! What I love about sensory play, in general, is that it's incredibly open ended.
I had no idea their play would evolve into creating water bead cupcakes with a lush purple goop topping and this, is the beauty of a child's imagination; with the materials to hand, kids play can go anywhere.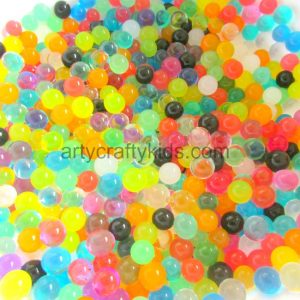 This Post Contains Affiliate Links
Water Beads –  tactile and colourful, are perfect for sensory play.
Cakes enjoyed their texture and armed with a spoon, she practised transferring the beads from one bowl to another.
A simple, yet captivating activity that's ideal for developing fine motor skills.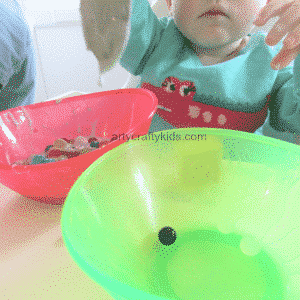 Her sister, a few years older, took the sensory play to a another level; with cupcakes in mind, she became a baker.
Carefully filling each silicone liner with Water Beads and topping with a pretty purple 'icing' (the goop).We were all soon engrossed in a imaginary birthday celebration, eating delicious home-made cupcakes.
Needless to say, Angel had a blast!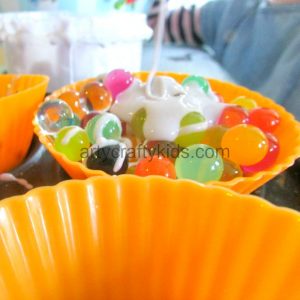 I loved that both my kids could enjoy this sensory play session.
If you would love to explore play with Water Beads, check out the list of recommended materials below.
Sensory Play with Water Beads and Goop: Materials
Water Beads

Silicone Cupcake Cases

Cornstarch (mixed with water to desired consistency to make goop)
Food Colouring (to add colour to goop)
Bowls and Spoons
Whilst water beads are non-toxic, they are NOT taste safe and could present a choking hazard. As such they should be used under close supervision.