Spring Toilet Paper Roll Craft: We all know that things are tough out there at the moment, and if you're struggling to get out for supplies, we have the perfect craft for you. Because what do we all have plenty of? Toilet rolls of course!!
Stay positive and have fun with the help of Arty Crafty Kids, and keep the children entertained by turning your recycling into cheery spring animals!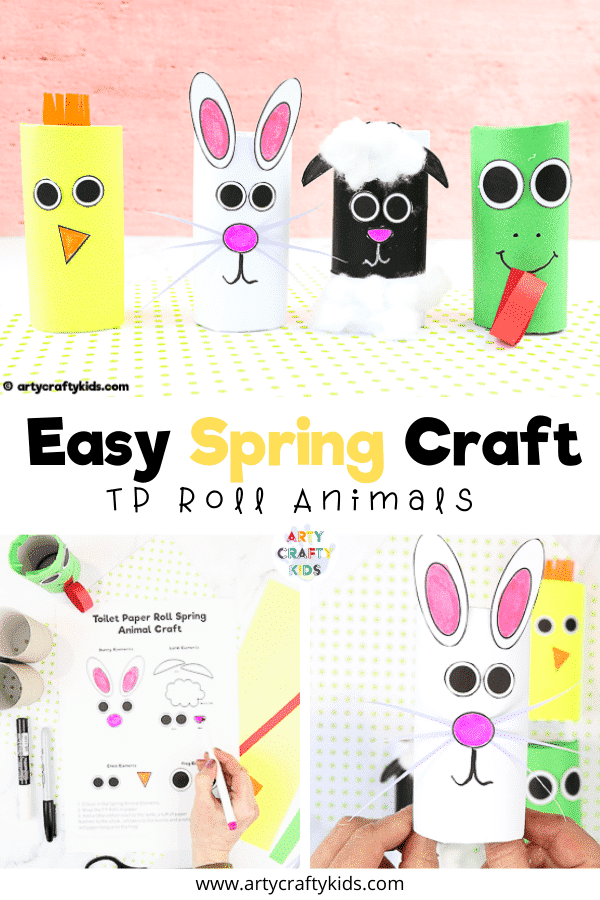 This is an easy Spring craft that children of all ages can enjoy. Your paper dolls can be used as characters in a homemade theater, as an aid for learning about spring or just as Easter decorations.
How to Make the Spring Toilet Paper Roll Craft:
This collection of Spring Toilet Paper Roll animals has been designed with simplicity in mind to encourage even the smallest of Arty Crafty Kids to have a go at crafting for themselves.
What you need:
Toilet Paper Rolls
Colored Paper
Scrap Colored Paper for Extra Elements
Coloring Pens, Pencils or Crayons
Cotton Wool Balls
Glue Stick
Scissors
How to Download the Spring Animal Template:
We're offering the Spring Animal TP Roll Elements for free! Simply signup for our newsletter here:
Not A Member?
Let's Make Some Spring Toilet Paper Roll Animals!
How to Make a Toilet Paper Roll Bunny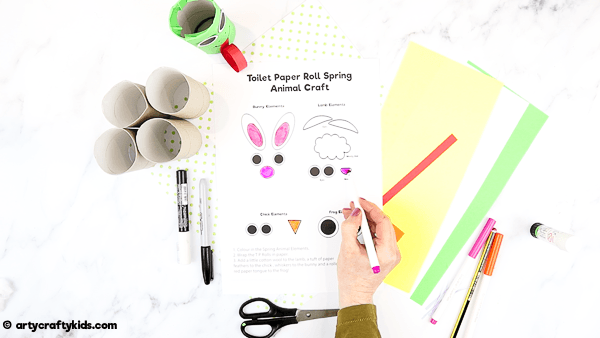 Color in the Animal Elements
Color in the elements on the bunny template and carefully cut them all out.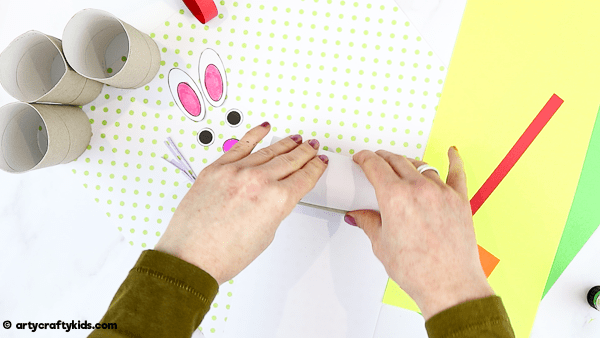 Cover the Paper Roll with White Paper
Then wrap the toilet roll in white paper and stick down to create your bunny body.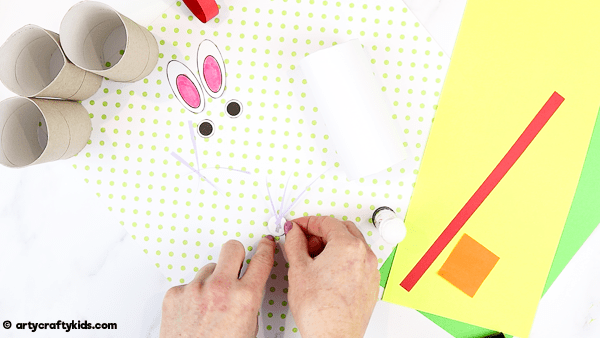 Glue Whiskers to the Back of the Nose
Cut some scrap paper whiskers and stick them to the back of your bunny's nose.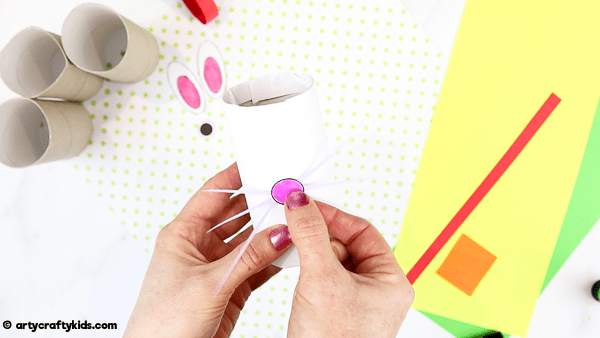 Secure the Nose
Next, glue the whiskered nose onto the middle of your bunny's body.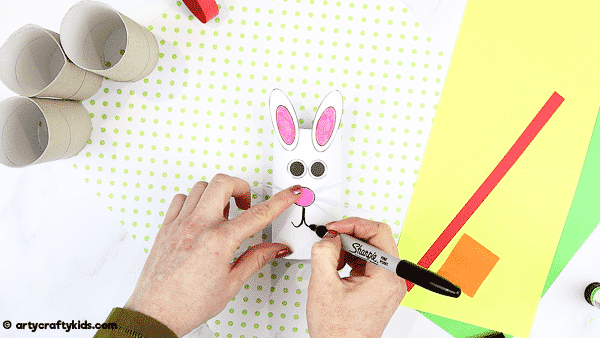 Add a Bunny Smile
Stick on the bunny's ears and eyes, and complete with a big friendly smile.
How to Make a Toilet Paper Roll Lamb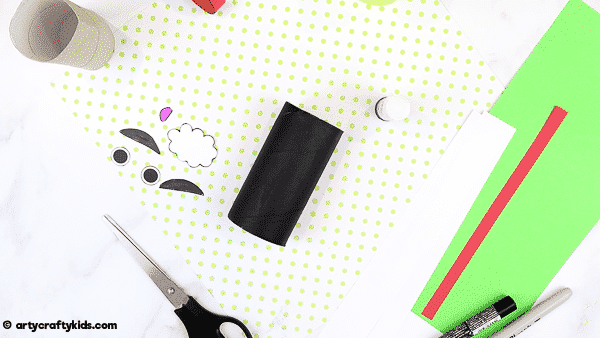 Paint a Paper Roll Black
Now it's time to make your bunny a friend! Color in and cut out the lamb elements from the template.
Take another toilet roll, and this time paint it black.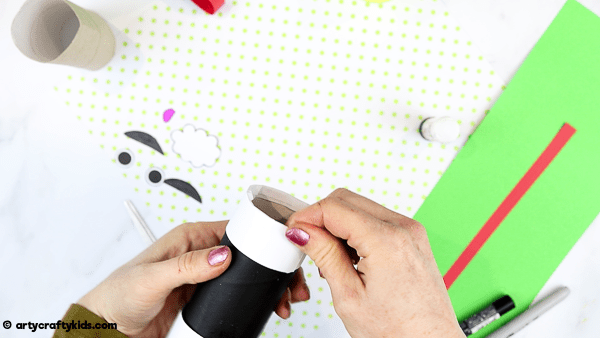 Add Two Strips of White Paper
Once dry, stick a strip of white paper, about an inch or so deep, to the top and bottom of your toilet roll lamb.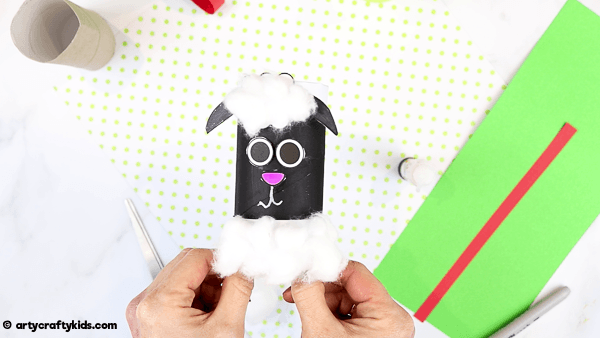 Secure the Lamb Elements
Glue the ears to the back of the head piece and then cover the front with cotton wool. Now you have a cute fluffy head piece that can be glued to the white strip at the top of your lamb's body.

Next, stick cotton wool all around the white strip at the bottom of the body, so your lamb is twice as fluffy!

Finally, glue on the eyes and nose, and draw on a lovely white smile (Posca pens are perfect for this). Now your spring lamb is complete!
How to Make a Toilet Paper Roll Chick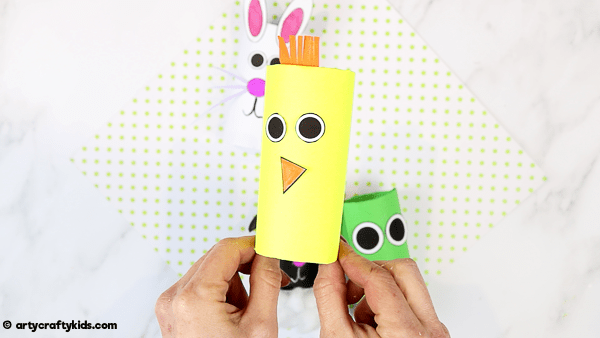 It wouldn't be spring without a chick! Wrap another toilet roll in yellow paper, glue down, and stick on the trimmed eyes and beak.

Add a bit of personality to your chick with some tufts of downy hair. Just make some cuts in a piece of orange scrap paper and glue to the top of the roll. He might be the easiest of the paper doll crafts, but he's no less cute!
How to Make a Toilet Paper Roll Frog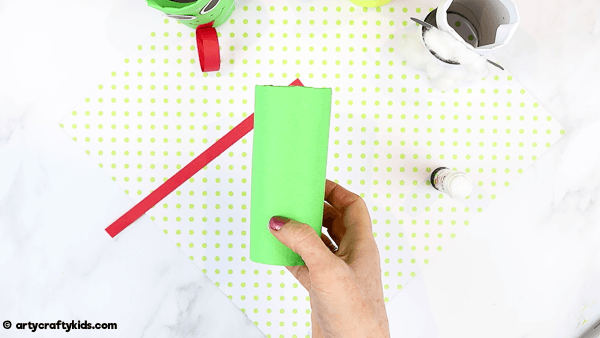 Wrap the Paper Roll in Green Paper
Finally, complete your group of springtime animal pals by wrapping a fourth toilet roll in green paper and gluing in place.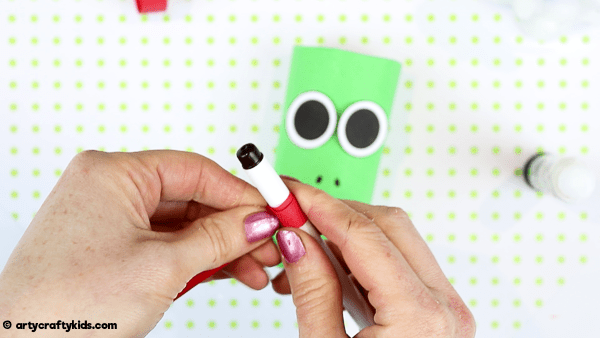 Add Eyes and Curl a Strip of Red Paper
Color in and cut out his big froggy eyes and stick them onto the roll. Then cut a strip of red paper and curl it, as carefully and tightly as you can, around a pencil.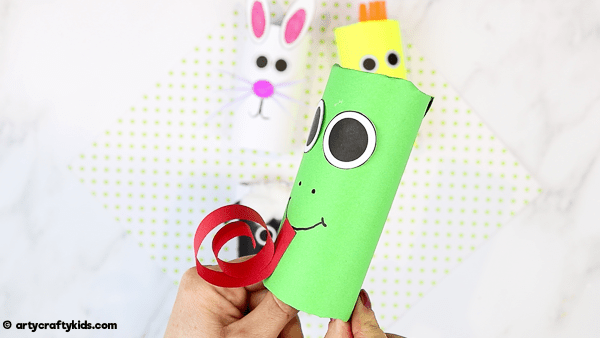 Add a Froggy Smile and Secure the Tongue
Draw on little dots for nostrils, a nice wide smile and complete your frog by sticking on his long, red curly tongue – rrrribbit!
More Spring Crafts for Kids:
Bobble Spring Lamb Craft:

Looking for Spring and Easter themed art and craft ideas? This adorable 3D Spring Lamb Craft plays on the image of new lambs bouncing around the fields at the beginning of Spring.

Its bouncy, wobbly head adds a playful element to the craft that will be adored by children.

https://www.artycraftykids.com/craft/3d-spring-lamb-craft/
Bobble Butterfly Craft:
This Bobble Butterfly craft is so adorable and easy to make with the kids! With the added bounce from the bobble, the butterflies will flutter above the gorgeous spring flowers.


https://www.artycraftykids.com/craft/bobble-butterfly-craft/
Bobble Bee Craft for Kids:
Kickstart the Spring term with this adorable Bobble Bee Paper Craft. With the added bouncy movement, bees literally pop from the page as if they're buzzing around a beehive; making this a super fun and engaging Spring craft for kids to enjoy.

https://www.artycraftykids.com/craft/bobble-bee-paper-craft/
Happy Crafting!