Moving Eyes Vampire Craft: Hot on the heels of our spook-tacular witch moving eye crafts comes Vinnie the vampire!
A great addition to any Halloween craft session, this easy paper craft helps to strengthen little ones' fine motor skills and encourage creativity, alongside providing a big dollop of fun.
Put Hotel Transylvania on the TV, pour a big glass of blood – I mean cherryade! – and get into the Halloween spirit, without leaving the house.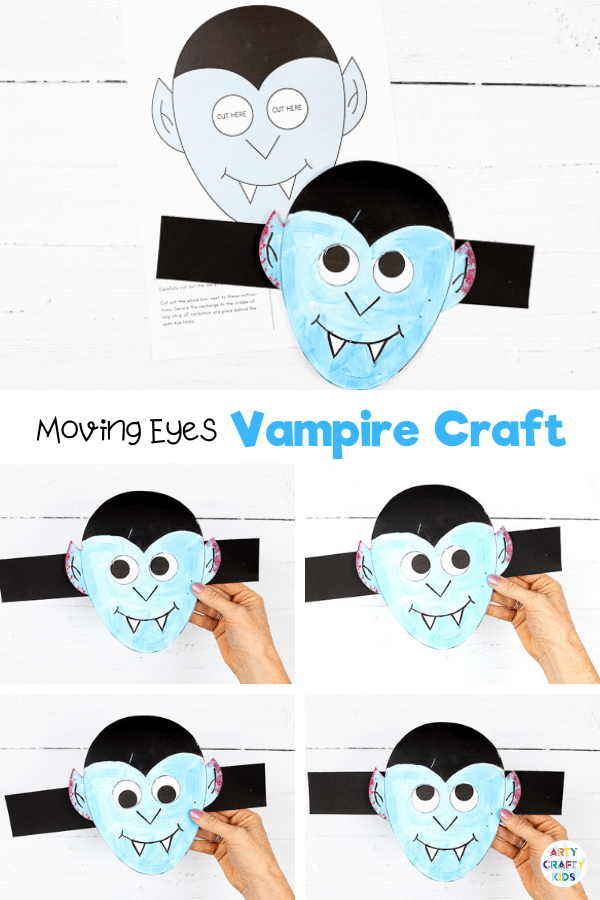 How to Make a Moving Eyes Vampire Craft:
Supplies:
White Cardstock
Black Cardstock
Paint, Coloring Pencils or Crayons
Scissors
Glue Stick
How to Download the Vampire Template:
The Moving Eyes Vampire Templates are available to members of the Arty Crafty Kids Club.

Members may access the template here: https://www.artycraftykids.com/product/moving-eyes-vampire-craft/
NB: Members will need to log in to access the templates!
Not A Member?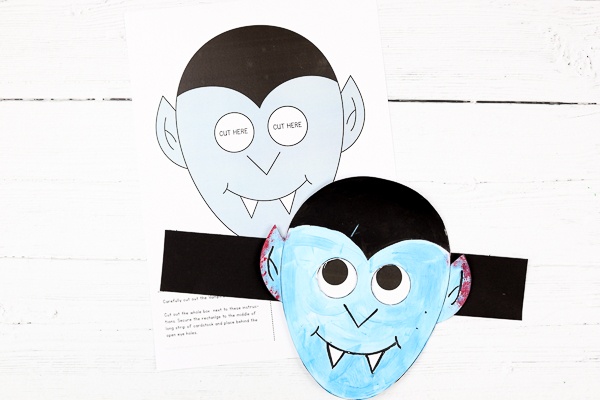 Let's Make a Vampire!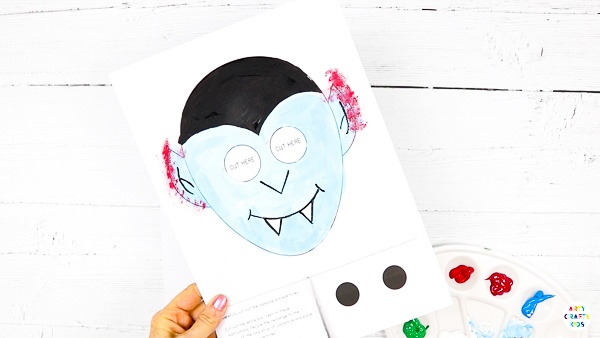 Decorate the Vampire Template
Start by using your favorite paints, crayons or pens to color in the vampire: don't forget that vampires live in the dark, so we don't want any nice rainbow colors here! If you're going for ultimate spook level, you need a pale face and a splash of red blood.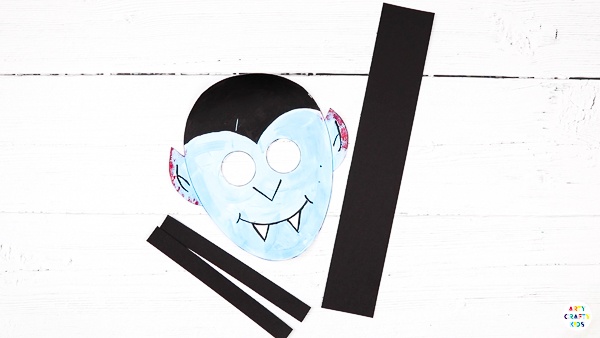 Cut out the Template Elements
When your vampire is colored in and dry, carefully cut out the elements from the template.
Then cut one strip lengthwise from a sheet of black A4 card – it needs to be the same thickness as the rectangle eyes on the template.
Finally, cut two more thin strips of card, each three or four inches long.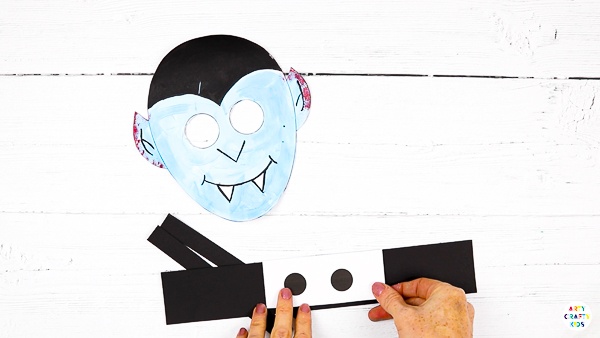 Secure the Eyes to a Paper Strip
Stick the rectangle eyes into the middle of the strip of black card.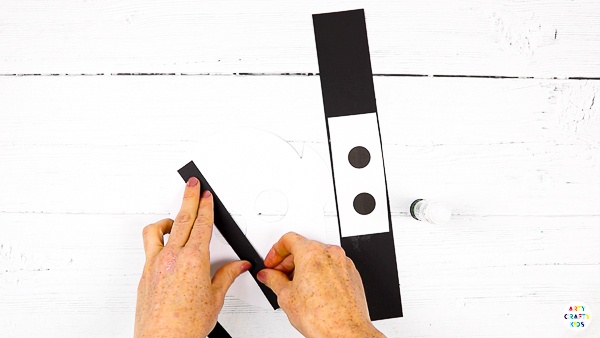 Let's Secure the Eyes
Turn your vampire over. Now stick one of the thinner card strips vertically over the left eye – this will support your vampire's moving eyes. Stick the other strip in the same way over the right eye.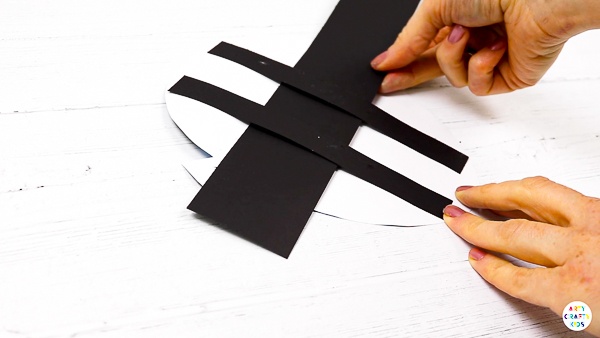 Thread the Eyes
Now carefully slide the strip of eyes underneath the two thin support strips – be gentle!
The Moving Eyes Vampire Craft is Complete
Your fang-tastic friend is complete! Have fun being silly and scary, and don't forget to share your pictures and tag us on social media!
More Paper Halloween Crafts for Kids:
For more Halloween crafts for kids, take a look at these popular ideas! We like our paper crafts to be fun, easy and interactive, and each of these crafts playfully explore movement and perspective.
Itsy Bitsy Spider Craft:
Our paper itsy bitsy spider craft can be done in the home or classroom with pre-schoolers and school early years to support Autumn learning or as a fun Halloween activity. It's also great to use as an interactive prop alongside the itsy bitsy spider rhyme.

https://www.artycraftykids.com/craft/paper-itsy-bitsy-spider-craft/
Bobble Black Cat Craft:
Halloween is only a month away and we're really starting to get into the spirit of things here at Arty Crafty Kids! So today we're bring some spooky atmosphere to our really popular bobble head papercrafts, with this black cat.

https://www.artycraftykids.com/craft/bobble-black-cat-craft/
Bobble Ghost Craft:
Easy Bobble Ghost Halloween Craft – With ghostly characters that playfully wobble above their haunted house, this fun, not spooky Halloween craft is one that kids will love!

https://www.artycraftykids.com/craft/easy-bobble-ghost-halloween-craft/
Happy Crafting!