With the kids back in school and pre-school, chances are you're looking for some new fun and easy crafts to support their learning. If your children are learning about nocturnal animals, woodland creatures or just love the cute wide-eyed bird, then this moving eyes owl craft is for you.
Children can practice their fine motor skills with cutting and sticking, and use their imaginations to explore color and texture with paints. And as the finished craft is so tactile and interactive, kids will have a great time playing with their creation afterwards, too.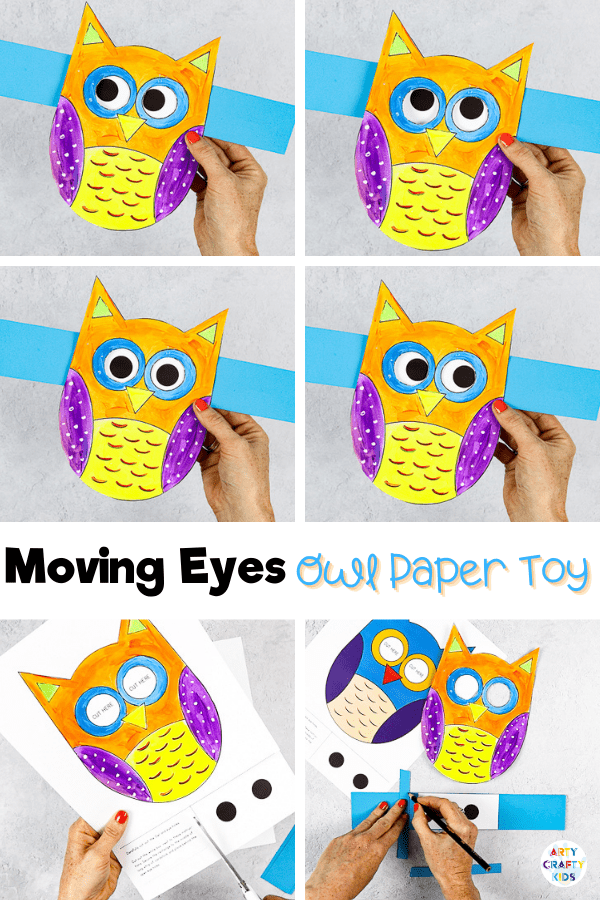 How to Make a Moving Eyes Owl Craft:
Supplies:
White Cardstock for Printing
Paint, Crayons or Coloring Pencils
Colored Cardstock
Scissors
Gluestick
How to Download the Owl Template:
The Moving Eyes Owl Template is available to members of the Arty Crafty Kids Club. Join the members area to access our complete online library of art and craft templates.
Members can access the template here (remember to login!): https://www.artycraftykids.com/product/moving-eyes-owl/
Members will need to log in to access the templates!
Not A Member?
Let's Make a Moving Eyes Owl Craft: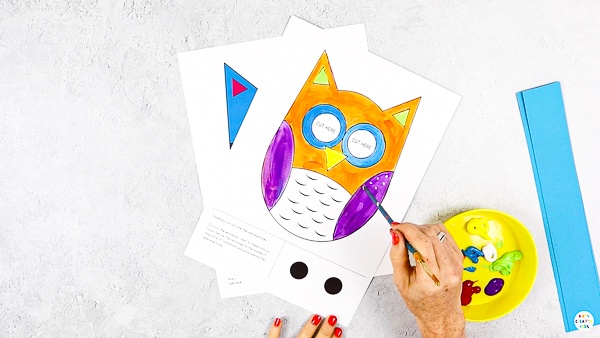 Decorate the Moving Eyes Owl Template
Let's start by painting the owl template. The owl's body is made up of different sections – the wings, head and body – so you can use them to mix up contrasting colours and textures to create a bold design for your owl.
And when you've painted the base colors, don't forget to add some extra detail. We've painted little curves on the owls tummy that look like soft feathers, and used the top of a pen dipped in paint to create a dotty pattern on the wings. But you can use your imagination and add any decorations you like!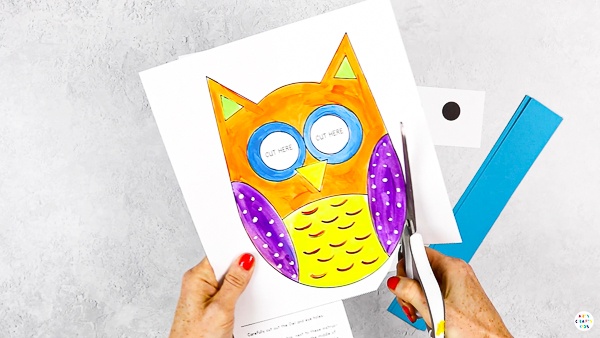 Cut out the Template Elements
Once your owl is finished and dry, carefully cut out the elements from the template. Then cut one strip lengthwise from a sheet of colored A4 card – it needs to be the same thickness as the rectangle eyes on the template.
Finally, cut two more thin strips of card, each three or four inches long.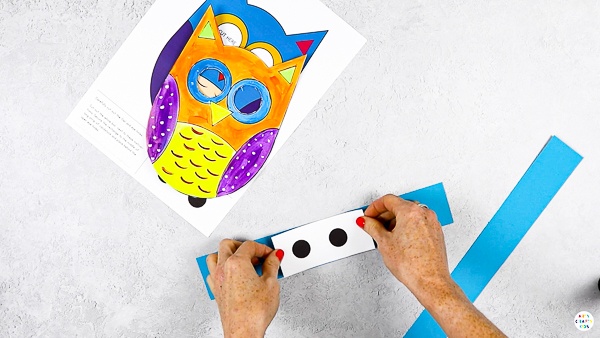 Create An Eye Strip
Stick the rectangle eyes into the middle of the large colored strip of card.
Secure the Strip
Turn your owl over. Now stick one of the thinner card strips vertically over the left eye – this will support your owl's moving eyes. Stick the other strip in the same way over the right eye.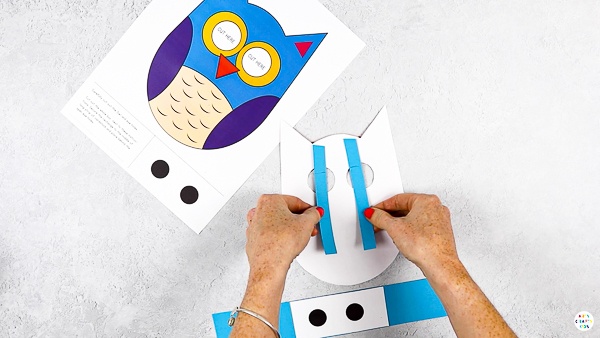 Slide the Eye Strip
Now carefully slide the strip of eyes underneath the two thin support strips – be gentle!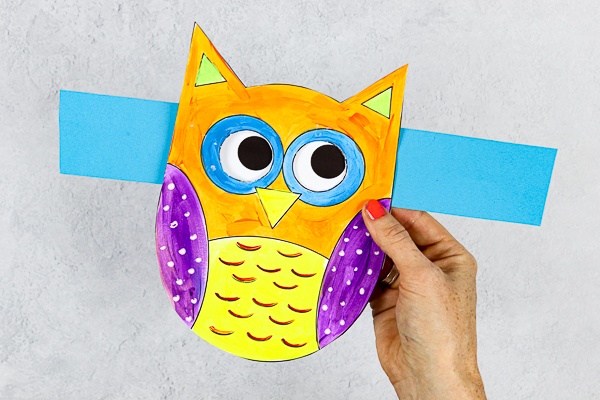 Playtime: The Moving Eyes Owl Craft is Complete
Your wise old owl is complete, so it's time to have fun! Why not take some pictures of you and your owls googly eyes and share them with us on social media!
Check out our Moving Eyes Fox Craft too!