Take your Arty Crafty Kids on a creative under the sea journey with our playful Arty Crafty Ocean Box. 
Every month our Arty Crafty Kids receive hands-on, unique and engaging art and craft projects that will make imaginations sparkle!
With easy to follow guides and quality materials included, the fun doesn't stop there!
Each box includes an ARTspiration Booklet to complete that's filled with drawing prompts, colouring pages, super fun activities and handprint art tutorials.
Enjoy all of this, plus access to our members' area that is jam-packed with art templates, how-to-draw guides, colouring pages and much more!

Inside the Arty Crafty Ocean Box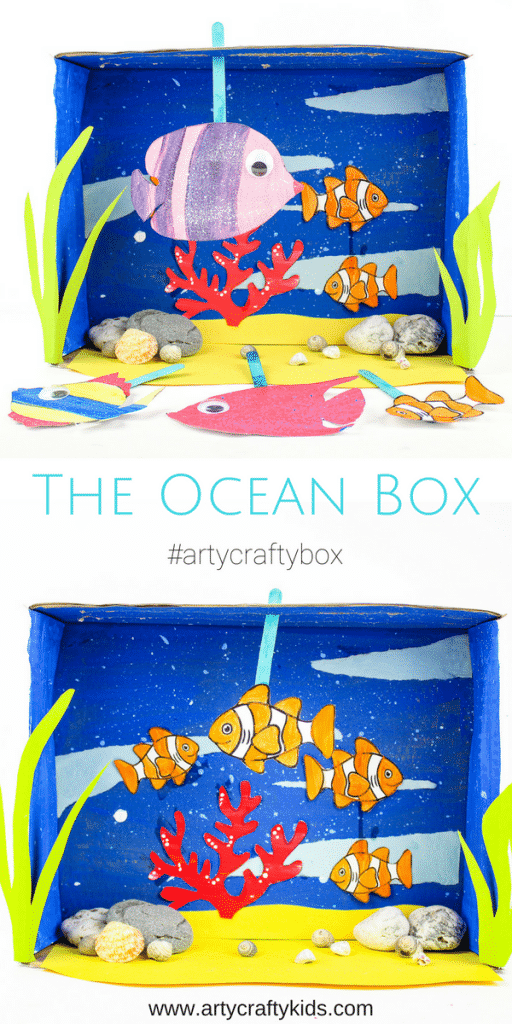 Our ocean themed box is playful, creative and packed with fun!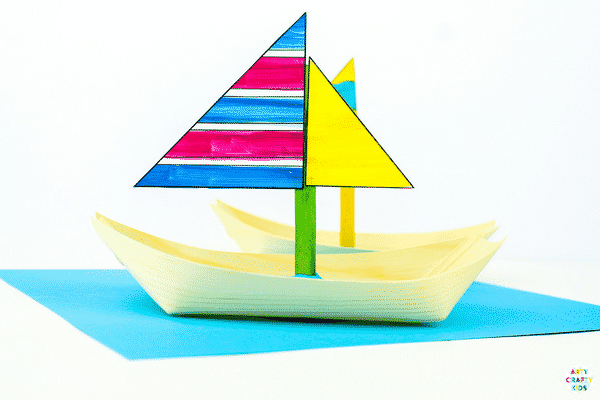 Arty Crafty Kids can make their own bamboo sailboat that really sails!
With multiple boats included within each box, Arty Crafty Kids are free to explore and experiment with their creations.
How much can their boats carry before sinking? 
How far can they sail?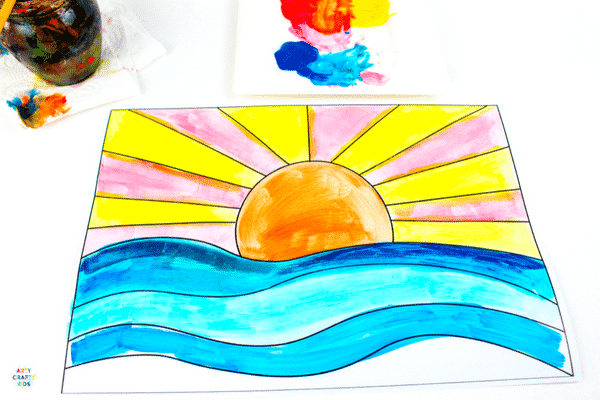 Colour play and exploration lies at the heart of many of our projects.
Here, Arty Crafty Kids can use their sunsets to learn all about colouring-mixing warm and cool shades.
How much red and yellow do Arty Crafty Kids need to make Orange? 
What happens to red when mixed with white? 
Through trial and error, our boxes encourage creative thinking and developing problem-solving skills.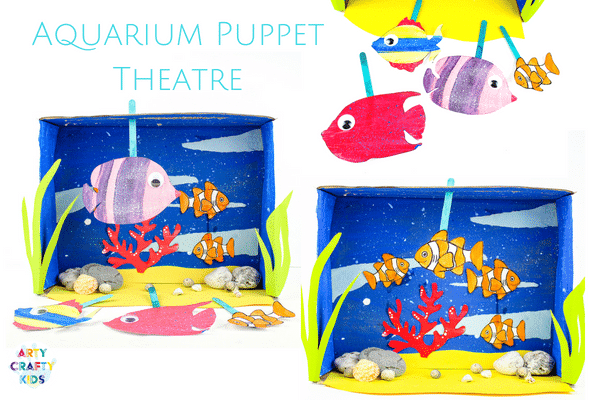 Arty Crafty Kids love to PLAY and our little members will have the best time making and playing with their Aquarium Puppet Theatre!
Perfect for creativity. Awesome for Imaginations.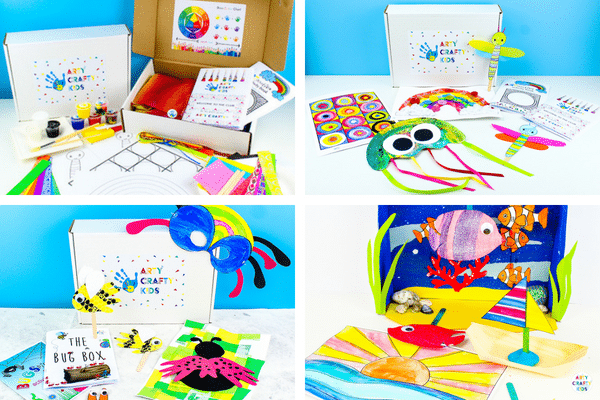 The Arty Crafty Ocean Box is our third installment within the subscription series and is available to order as a single box and as part of the membership (if ordered by the 25th July 2018).