This simple Rainbow Paper Collage Art Project is perfect for preschoolers and young children working on their colour recognition, scissor and line skills and of course, for children who simply LOVE rainbows! With the aide of the template provided, children can cut and place their coloured/patterned papers within the lines to create their very own rainbow.
It's an activity that many children will be able to complete independently, where they will naturally think about colour sequencing and patterns. This has the potential to be enhanced if block coloured paper is mixed with patterned paper, as they can create their own sequences within the lines themselves.
My four-year-old sang an adapted version of the 'I can Sing a Rainbow' song in midst of crafting, which she sang on her own accord. It was a joy to hear and helped her to remember the order of colours to make a rainbow.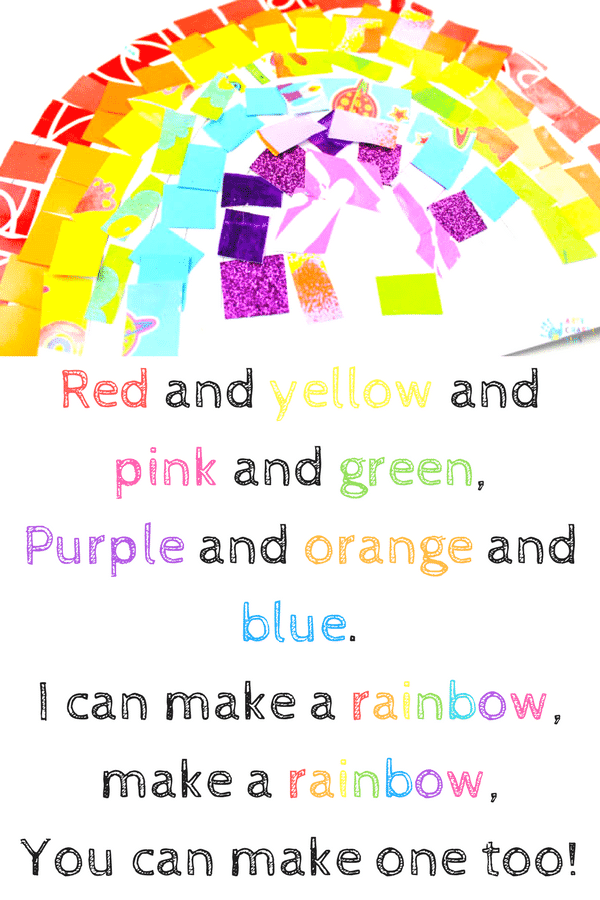 Rainbow Paper Collage Art Project: Materials
Coloured Paper – Rainbow Colours
Patterned/textured/glitter paper – consider recycling paper from magazines, Christmas/occasion cards or wrapping/packaging paper
PVA Glue
White Cardstock
Printer
Scissors
Rainbow Template – this can be found towards the end of the post
Rainbow Paper Collage Art Project: Tutorial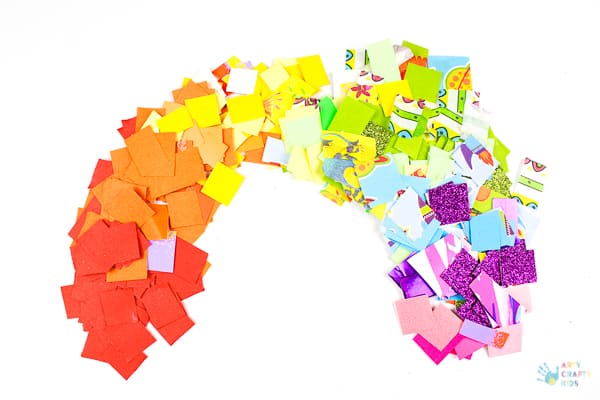 Step 1: Prepare the paper with the Arty Crafty Kids – it's a great way for them to practice their cutting skills. While we cut our paper into squares and rectangles, any shape will work. Even torn paper or scrunched up tissue paper!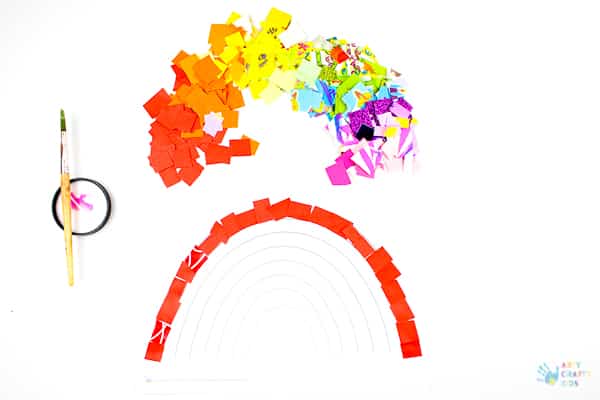 Step 2: Print out the template onto white cardstock.
I often recommend using a cardstock base for projects. Little ones are often generous with their applications of glue and paint, and cardstock tends to absorb it quite well without turning their art into a soggy mess!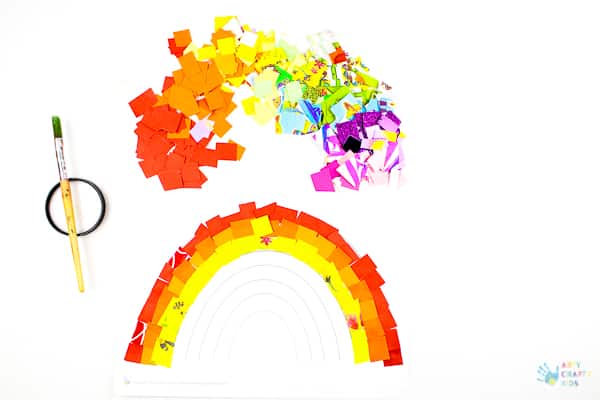 Step 3: Stick the paper onto the template, following the lines provided.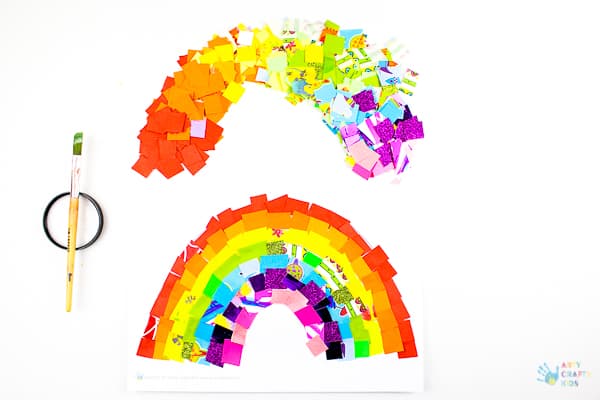 Step 4: Continue sticking until the rainbow is complete.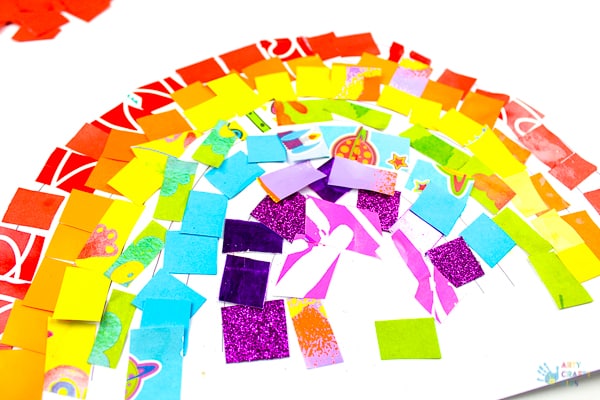 While the objective of the project is to create a 'rainbow', there's nothing more charming than an adapted rainbow of mixed colours and sequences.
Your Arty Crafty Kids will have their own ideas of how a rainbow should look and it's always fun to go with the flow to see what magic happens.
Rainbow Paper Collage: Template
Access the FREE Rainbow Template here – RAINBOW TEMPLATE
For more activities like this Rainbow Paper Collage Art Project check out:
Pin for Later!